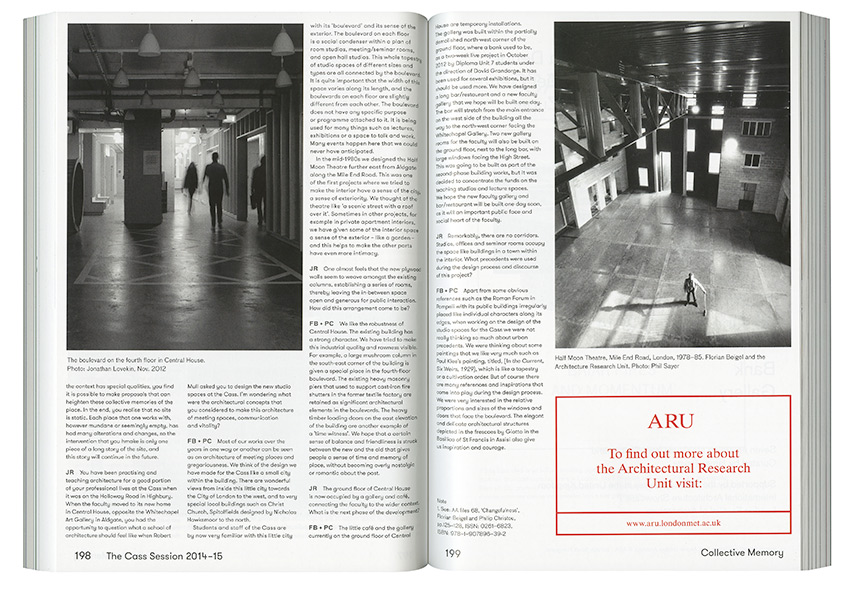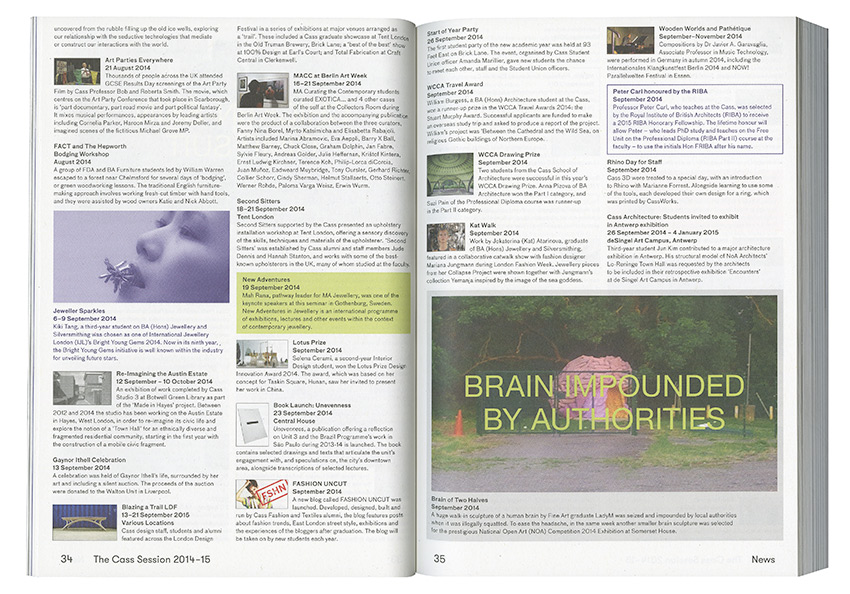 The Cass Session 2014–15 is the yearbook of the Cass Faculty of Art, Architecture and Design. I worked on this project together with Joseph Kohlmaier (Polimekanos) and Susanna Edwards.
The book has weight; it is dense and flexible. The design is humble. It is a real workbook – the 'screwfix catalogue' of art education! The cover is a space to fill and adapt. The book encourages users to charge this space with whatever they want – drawings, doodles, notes, finger-prints. The book is 416pp long, includes contributions from hundreds of tutors and students, and was produced in only a few months – from concept to artwork and print.
The Cass Session was edited by Robert Mull, Michael Upton and Charlotte Gorse. Project coordinator Ben Farquharson. Creative and editorial concept by Joseph Kohlmaier (Polimekanos), Kirstin Helgadóttir and Susanna Edwards. Typeset in Bau (FontFont), Burgess (Colophon), Times Ten (Adobe) and Walsheim (Grilli Type) by Kirstin Helgadóttir, Joseph Kohlmaier, Chris Lacy, Luísa Martelo and Lisa Stephanides at Polimekanos. Proof-read by Liz Jones. University photographer Stephen Blunt. Portrait photography and student photography art direction by Yiannis Katsaris. Student photography team Michael Ahrain, Delfina Davaro, Ina Pasilyte, and Deborah Virelli. Printed and bound in Belgium by Deckers Snoek.





.